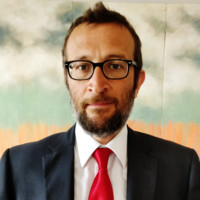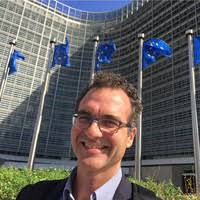 OPENING: Open Infrastructure for Cloud Native Applications
Open infrastructure, IT infrastructure built with open source components, provide the foundation for emerging use cases  like edge computing, CI/CD, Machine Learning as well as the
evolving cloud computing landscape in an effective, cost efficient way. Learn how the OSF has applied its learnings from OpenStack to support additional projects covering these
real world scenarios, while supporting cloud native applications.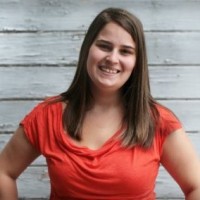 Cloud computing in Public Administration: how it can be an opportunity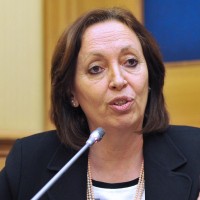 Flavia Marzano
Prof. Link Campus University
OpenStack adoption in Roma Capitale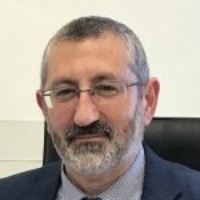 OpenStack for Government Cloud : the italian experience
Nel 2016 è stata aggiudicata la più grande gara europea relativa alla realizzazione della nuova piattaforma digitale nazionale, secondo il paradigma Cloud Computing, per la Pubblica Amministrazione italiana denominata "SPC Cloud". La gara è un passo importante nell'attuazione della strategia ICT nazionale come indicato nel documento "Strategia per la crescita digitale 2014-2020" della Presidenza del Consiglio. Si tratta di un progetto di trasformazione, coordinata, delle infrastrutture e servizi ICT di tutta la PA (locale, regionale, centrale,…) secondo un'architettura e linee guida definite secondo il paradigma Cloud Computing, ed implementata con piattaforma OpenStack per la realizzazione dell'infrastruttura e servizi IaaS, PaaS e SaaS.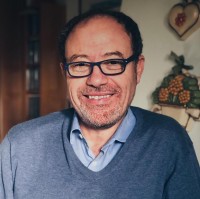 Openstack storage solution: CEPH implementation in INFN Corporate Cloud
INFN Corporate Cloud (INFN-CC) is a private cloud infrastructure OpenStack-based geographically distributed in three major INFN data centres in Italy.
The redundant architecture, implemented and configured by design, and the inner resiliency make it a suitable environment aimed at providing critical services over network.
In particular, the adoption of CEPH as distributed object storage solution enables INFN-CC to provide both local block storage in each of the interested sites and a ready-to-use disaster recovery solution implemented among the same sites.
We present the storage solution implemented in INFN-CCand in particular the comparison between the well-known replicated versus the new erasure code pool type replica strategies. Both strategies have been analysed in terms of storage cost and performance and the choices we are making based on these results.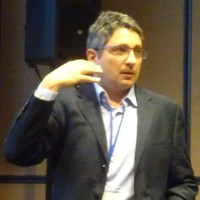 Open Cloud Networking at full speed
Traditionally the physical network (switch) was kept aside as closed solution but today open networking is a reality.
This session will present the different NOS (Network Operating Systems) available for an open cloud infrastructure with an emphasis on the open source options like Sonic and Linux Switch Mellanox is a Unique network vendor since it can provides a real End to End network solution for an open cloud infrastructure that includes all the components PCI to PCI this session will present the requirements from each of the network components to be able to perform in the best manner in an open infrastructure environment with an Overlay or l2 or L3 network.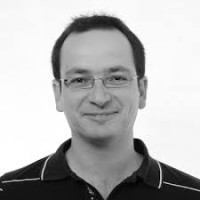 What's new in OpenStack middleware modules
OpenStack mainly uses RabbitMQ as an integration system. In this talk we will see the news on the latest versions of RabbitMQ.  We will see the new features on which we are working on about the messaging system in OpenStack. Features that will help us have more control over the flow of messages exchanged between the various modules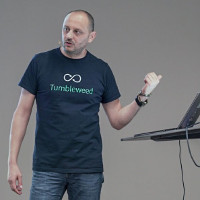 Gabriele Santomaggio
SUSE
Under new management: migrating a running OpenStack to containerisation with Kolla
Deploying OpenStack with containers brings many operational benefits, such as isolation of dependencies and repeatability of deployment. The Kolla project provides tooling making it easy to deploy new OpenStack clouds. However, migrating a running OpenStack cloud from another deployment system requires a more ad hoc approach, particularly to minimise impact on end users. This talk will describe our process for migrating a running OpenStack roduction deployment to a containerised solution using Kolla and Kayobe, a subproject designed to simplify management of bare-metal nodes.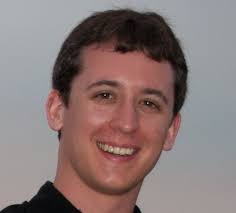 IoTronic: FaaS for the IoT in the Fog
Stack4Things is an opensource umbrella project for deep IoT-Cloud integration empowering Fog computing scenarios.
Explored use cases focus around a number of Smart City-oriented verticals, under the #SmartME umbrella project, mostly featuring popular embedded and mobile systems as full-blown (far) Fog nodes.
As part of the Stack4Things project, a subsystem for IoT (bare metal) management, called IoTronic, has been developed, that helps in managing IoT device fleets at the Fog level, without caring about their physical location, network configuration, or underlying technology.
IoTronic has been promoted to the shortlist of projects the Edge Computing Group is agreeing upon to have the OpenStack ecosystem fully support IoT in the Fog/Edge continuum in the near future.
Recently IoTronic has been extended to fully interoperate with the OpenStack subsystems for Containerization/FaaS.

The Italian eIDAS Node – Evolution of the deployment process
The Italian eIDAS node is an authentication gateway allowing the Italian citizens to use the SPID credentials across Europe. At the same time, the node allows European citizens to use the national credentials to access the on-line services of the Italian Public Administration.
The node is a composition of independent applications, which communicate amongst them via web-based protocols. The applications and the underlying infrastructure are deployed by making use of resources from
""Cloud SPC Lotto 1″", a Public Administration cloud platform based on OpenStack.
In this talk, we present the node deployment process by focusing on how we moved from a manual and monolithic deployment to an automated and containerised one.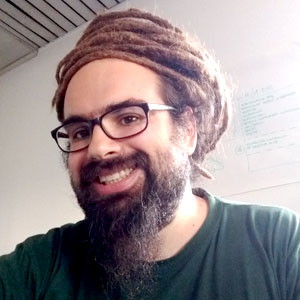 Longhorn on Rancher: orchestrating cloud-native distributed block storage using containers and microservices
Longhorn is a distributed block storage system for Kubernetes. It adds persistent volume support to Kubernetes clusters using containers and microservices. A dedicated storage controller can be created for each block device volume and synchronously replicates the volume across multiple replicas stored on multiple nodes, thus avoiding single points of failure. The storage controller and replicas are themselves orchestrated using Rancher. In our experience, Longhorn proved to be enterprise-grade, lightweight, reliable and powerful. We'll show this by a simple demo.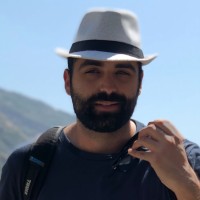 No check left behind – monitoring an heterogeneous environment with Grafana

Juju Charms allow for the automated deployment of OpenStack and
Kubernetes clusters, as well as their monitoring infrastructure.
However, in the real world, other monitoring systems may (pre-)exist,
and may be outside Juju's reach. In this talk we show how we can
integrate heterogeneous monitoring systems using Grafana's capabilities.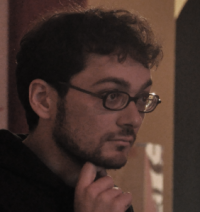 Cloud Native Computing at the Edge

Edge Computing is the method of processing data where it is being generated, at the edge of a network, allowing for real time data-processing without latency as opposed to sending data to a Public Cloud. This talks will dive into the benefits of using Kubernetes and other Cloud Native technologies like serverless and containers as part of a modern strategy for the Edge Computing.
Infrastructures in a horizontal farmers community
The talk is about Infrastructures in a horizontal farmers community.
We will analyze the approach of a farming community near Bologna: Campi Aperti.
Speaking about: human organization, connectivity, managing of cloud,
resources and incidents handler, maintaining and growing in a
non-gerarchical organization. Technologies involved: consensus, mesh
network, containers.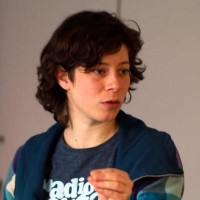 Kubernetes for the Ansible Users
The agentless nature and simplicity are without any doubt the two key features that determined the incredible popularity of Ansible as a configuration management tool.However, exactly when many DevOps teams started working actively on the migration from existing configuration management tools to Ansible, another open-source tool started becoming very popular: Kubernetes. The promise of Kubernetes of being able to implement autonomous and self-healing infrastructures – both in the cloud and on-premise – led some teams to question their Ansible strategy. How is Kubernetes impacting existing efforts on the automation and consolidation of operations with Ansible? How can Kubernetes be used effectively in existing infrastructures already fully managed via Ansible? Can Kubernetes and Ansible co-exist?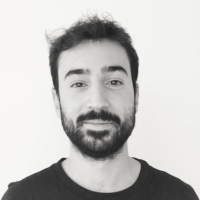 A call towards a reference architecture to operate a virtualization/storage/containers infrastructure: the InfraScience and ISTI inspiring use case
Modern computing and storage infrastructures are very complex and hard to maintain. On top of that, Italian research facilities are always understaffed. A reference architecture with deployment and configuration examples would ease the burden of installing and maintaining such infrastructures; common practices of deployment and authentication/authorization setups can be a starting point to better integration (federation?) between infrastructures belonging to different institutes.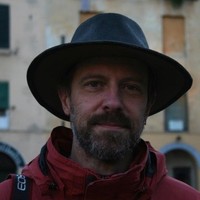 GARRbage collection: aka a model of federation
Open Infrastructures are really open once you create a self-sustaining ecosystem of connected deployments (regions) that can inter-operate and exchange resources. Starting from the complexity of a single infrastructure we can foresee how easily and fast complexity can kill an inter-operating cloud federation. GARR is focusing on a model that can remove complexity from the administrative layer as much as possible keeping in mind the openness. The failure of previous models was partly related to the lack of administrative capabilities (i.e. grid computing like) of the single regions and we try to address this issue leaving complete administrative autonomy to each member of the federation. On top of that, often the Italian ecosystem is affected by lack of manpower and a reliable and effective automation model is a must if you want to build a nationwide open infrastructure for the public research. I'll give you an overview of the architecture, deployment models and strategies, where we are and what will come next along the long path towards the adoption of GARR cloud federation nationwide.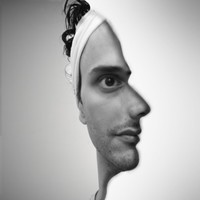 CONCLUSIONS AND END OF SESSIONS
Our Sponsors
Thanks to our sponsors for making this event amazing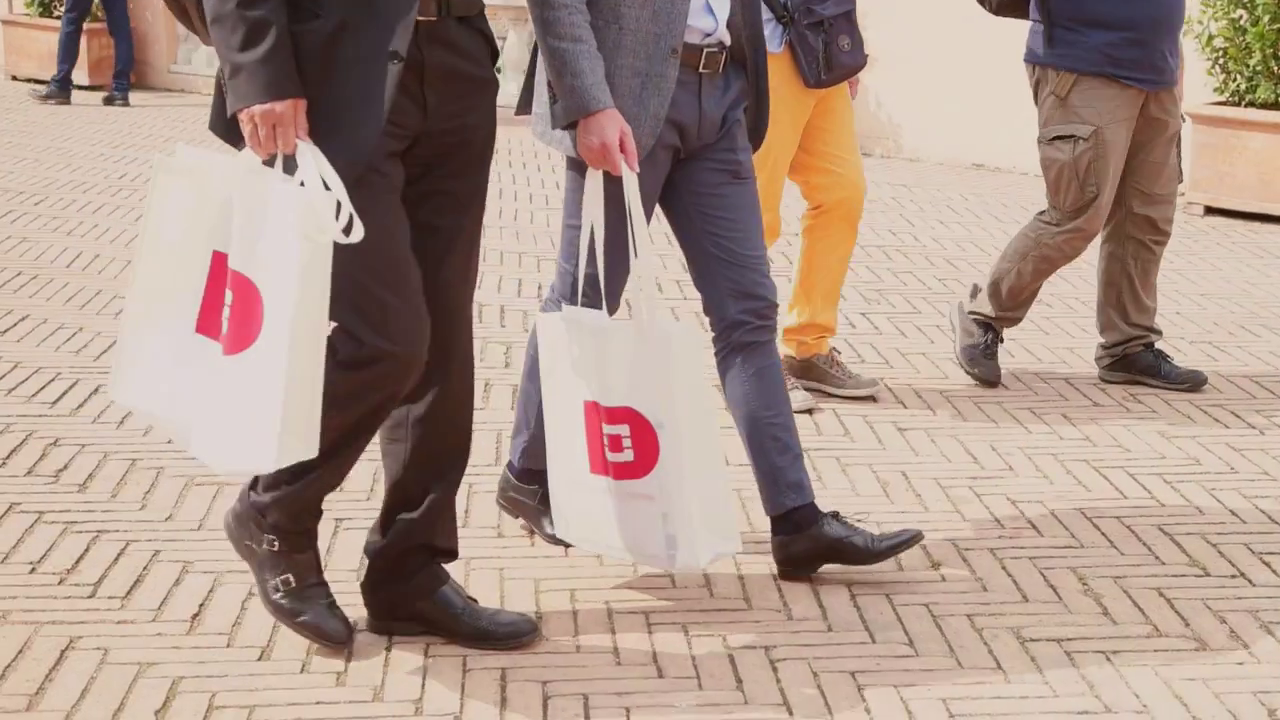 Want to Speak at this event?